About e-REFRESHER COURSE

---
Indian ecosystem was known to be most serine, sublime and full of blessings of Nature. The entire biosphere of India was driven by the ancient researchers, scientists who had contributed their efforts in life science and souls like Dr. Har Gobind Khorana, awarded Nobel Prize in Medicine, 1968 for researching over 'Genetic Code and Functions in Protein Synthesis', with this in series more contributions were added from India from past few decades. Since from last 10 years, India is gaining prominence as a partner of choice in bilateral cooperation in this field. India is emerging as a Biotechnology Hub in novel biopharmaceuticals production including novel vaccines and antibiotics. Vaccines manufactured in India is procured in large quantities internationally. Domestic companies have developed strong capabilities in vaccine development. The biotechnology industry in India, comprising about 800 companies, is expected to be valued at US$ 11.6 billion in 2017. The government has to invest US$ 5 billion to develop human capital, infrastructure and research initiatives if it is to realize the dream of growing the sector into a US$ 100 billion industry by 2025, as per Ministry of Science and Technology, Govt. of India. In India, Department of Biotechnology (DBT) a governmental body which is separately stands to recognize and affiliate all projects and grants to various researchers and academicians to inspire, innovate and engage with scientific community. India has become a Pioneer in the field of Biotechnology Research and development and incorporating novel technology for climate resilient crops, regenerative medicines, novel vaccines, antibiotics, probiotics and functional foods, future biofuels, industrial enzymes, rapid diagnostics of infectious diseases, novel immunity booster products and bioprocessing & bioprospecting by adopting advanced biotechnologies such as next generation sequencing technology, gene editing methods and specific genetic engineering techniques. Now, we are well aware about sustainable exploitation of genetic biodiversity present in the Indian subcontinent..
This "e-Refresher Courses" opens to all biotechnology learners to join. This e-Refresher Course is designed in such a way that biotechnology learners can upgrade themselves and innovate by advance biotechnology learning This e-refresher course have twenty rigorous workshops designed based on present and future challenges related with infectious disease, malnutrition, environmental sustainability, bioprocess and bioprospecting and welfare of mankind. In this e-Refresher Course on 21st Century: Era of Biotechnology platform you will be rigorously engaged with our Scientific and Industry Experts from various organizations from CSIR/DBT/ ICAR/ICMR Labs of Department of Science and Technology, Government of India and many leading BioPharma Industries to innovate by Advanced Biotechnology Learning. We welcome all members of Biotechnology Fraternity to join this program with enthusiasm. We wish that this e-refresher Course will surely going to create a novel opportunity for all of you by learning advances in biotechnology for innovation.
The University and The Department

---
AKS University is promoted by the eminent Rajiv Gandhi Group of Institutions and value-driven professionals with an enviable track-record of molding almost 12000 students over last 19 years, is guided by the principle of Think Global and Act Local. The curriculum, course offerings, and the Centers of Excellence at the AKS University are all aimed at knowledge-creation & skill-development. The University is primed to fulfill its mission of developing & arming human resources with modern applied knowledge & competencies, harnessing knowledge for addressing multifarious local, regional & national challenges including creating skilled manpower to support the leapfrogging economic growth of India, enhancing engineering competitiveness through technology-development & technology-induction, enhancing agricultural productivity through Biotechnology & other innovations, environmental conservation through innovative technology & approaches. AKS University considers the paradigm of Think Global & Act Local as a key enabler in furtherance of its mission, vision and objectives, and towards this end, AKS is keenly exploring linkages with selected national & global Universities and Institutions of repute so as to maximize knowledge-exchange, joint research, faculty & student exchange, twinning programs, sharing best practices in higher education space; and thereby emerge as a globally-relevant institution in this interconnected world of today & future. Department of Biotechnology is running under the University with mission provide excellent and sensible teaching with maximum practical and research exposure to create skilled and well trained biotechnocrates and entrepreneurs as per academia and industry needs in the frontier areas of Microbiology and Biotechnology.
About Satna
Satna is unofficially acknowledged as the Cement capital of India, given the preponderance of vast amounts of Limestone deposits in and around Satna, and every major Cement player, including Birla Group, Jaypee Group, Reliance Group, Prism Group, having established its cement plants or in the process of establishing new plants or upgrading the capacity of existing plants. Satna is more than 150-years-old Railway station on the premier Kolkata-Mumbai route. Satna city is home to many architectural wonders and heritage sites including 10th Century world-famous Khajuraho temples depicting the theme that life is a celebration in all its multifarious forms including Kama and conjugal art, and Buddhist caves, Panna forest reserve known as one of the most bio-diverse sites in central India, as well more than 100-year old Panna diamond mines. While moving ahead with modernization beyond the existing air-strip, Satna maintains its pristine traditional glory endowed to it by many succeeding dynasties. Other eminent locales within 30-100 kilometers of Satna are city of Rewa, the home of White Tiger; Maihar town, famous for annual pan-India festivals of classical music for last hundreds of years and for its nationally-renowned temple of Devi Goddess atop a high hill, which is now connected with ropeway. The unspoilt traditions and life style of the bygone era can be experienced first-hand here at Satna along with sprinkling of resorts and hotels.
Speaker of Eminence of the e-Refresher Course

---
Thematic areas
Microbial Technology
Plant /Agriculture Biotechnology
Animal Biotechnology
Industrial Biotechnology
Immunotechnology
Environmental Biotechnology
Food Biotechnology
Stem Cell and Regenerative Medicines
Pharmaceutical and Medical Biotechnology
Omics Technologies (Genomics, Proteomics, Metabolomics)
Bioinformatics
Computer Aided Drug Designing
Next Generation Sequencing Technologies
IPR and Patents
Scope and Career in Biotechnology
CSIR/DBT/ICMR/ICAR Fellowships and Opportunities
Industrial Opportunities in Biotechnology, Pharmaceutical and Food Industries
Self-Employments and Entrepreneurship in Biotechnology
Government Schemes on skill development
Self-Employments and Entrepreneurship in Biotechnology
Opportunities and Career prospects in Biotechnology in Govt. and Pvt. sectors
Various International Opportunities
Industry Collaborators & Training Providers

---

Merck High Skilled Development Centre, IMTECH-CSIR, Chandigarh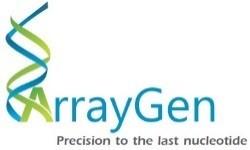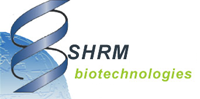 SHRM Biotechnologies Pvt. Ltd., Kolkatta

HiMedia Laboratories, Mumbai

geneOmbio Biotechnologies, Pune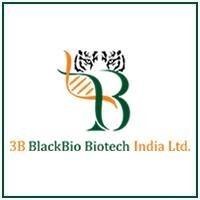 HeriCure Healthcare Ltd. Pune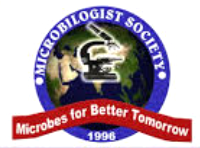 Microbiologists Society India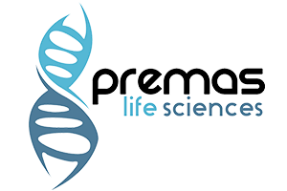 Premas Life Sciences Ltd.png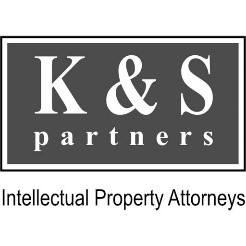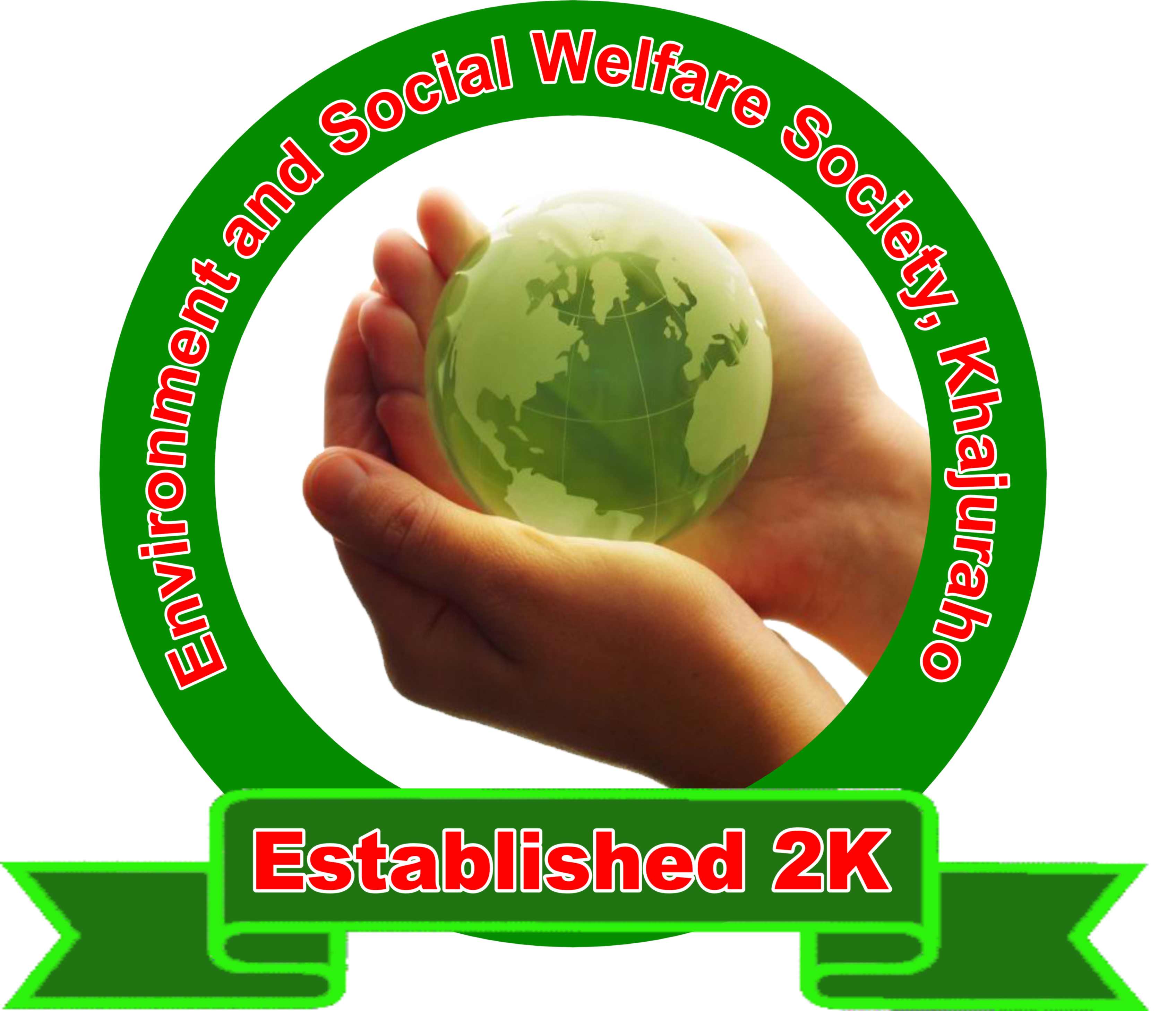 Environment and Social Welfare Society, India
BENEFITS TO ATTEND THIS REFRESHER COURSE

---
1. You are going to attend a series of Twenty (20) Workshops during two months at specific organizing dates under e-Refresher Course to innovate by advanced biotechnology learning in this 21st Century: The Era of Biotechnology.
2. You will be well trained by Scientific and Industry Experts.
3. Learning of advances in Biotechnology related to emerging areas
4. Live working training on important instruments such as Real time PCR, HPLC, FT-IR, DNA Sequencer, Electron Microscope, Flow Cytometry.
5. Live training on qPCR data analysis on software.
6. Training on various bioinformatics software used in NGS data analysis, metagenome analysis and computer aided drug designing.
7. Continuous and rigorous guidance
8. *You will receive e-Refresher Course Certificate in Hard Copy at your door step. This certificate is very important to attain extra API Score and job prospects.
9. An extra e-certificate will be provided for the Workshop on Rapid Diagnostics to Detect Infectious Diseases for availing the opportunities as Biotechnologist/Microbiologist in various testing centers for diagnosis of COVID19.
10. Free access to all lectures and presentation and videos for all time.
11. You will get 10% discount in registration fee in future program organized by us.
12. Chances to earn regular trainings with the Experts and Industry partner at their labs in the future.
13. You will be achieved knowledge about your future career in Biotechnology. We will assist you to get your future job all time.
14. Chances to avail Stipend based Bio-Pharma Industry Apprenticeship with our Training Partner organized by Life Sciences Sector Skill Development Council (LSSSDC), Govt. of India.
15. You will get free membership for bioJIVika club for future benefits.
e-Refresher Course Certificate in Hard Copy will be issued to all the participants those have attended all twenty workshops. In case participant is attending selected workshops than e-Workshop Attendance Certificate will be issued..
Chief Patron
Sh. B. P. Soni
Chancellor, AKS University, Satna (MP) India
Patrons
Sh. Anant Kumar Soni
Pro Chancellor & Chairman, AKS University, Satna (MP) India
Prof. P.K. Banik
Vice Chancellor, AKS University, Satna (MP) India
Co-Patrons
Dr. R. S. Tripathi, Pro-Vice Chancellor & Registrar (In-Charge), AKS University, Satna
Dr. Harshwardhan, Pro-Vice Chancellor (Development) AKS University, Satna
Prof. R. N. Tripathi, OSD AKS University, Satna
Convener of the Course
Dr. G.P. Richariya
Dean, Faculty of Life Science & Technology, AKS University, Satna (MP)
Co-Chairman
Prof. Shivesh Pratap Singh,
Secretary, NASI-Bhopal Chapter, Govt. PG College, Satna (MP)
Coordinator (IT Support)
Mr. S. K. Soni
Chief IT Administrator, AKS University, Satna.
Mr. Anurag Tripathi, Web Support
Mr. Ashish Kushwaha, Technical Support
Advisors
Prof. R. S. Nigam, AKS University, Satna
Dr. Shekhar Mishra, Controller of Examination, AKS University
Sh. Vivek Shrivastava, AKS University, Satna
Dr. S. P. Gupta, Director & Principal, Department of Pharmaceutical Sciences, AKS University, Satna
Dr.Mahendra Kumar Tiwari, Head, Environment Science, AKS University
Organizing Team Member
Dr. Ashwini A. Waoo
Dr. Deepak Mishra
Dr. Arvind Gupta
Mrs. Reni Nigam
Dr. Lovely Mahawar
Er. Arpit Shrivastav
Er. Shreyansh Parsai
Mrs. Keerti Samdariya
Ms. Sandhya Pandey
Mr. Virendra Pandey
Mr. Paras Koshe
MS. Monika Soni
Mr. Sourabh Singh
Mr. Vivek Agnihotri
Ms. Shilpi Singh
Ms. Priya Dwivedi
Mr. Ramjee Singh
Mr. Bharat Soni
Mr. Piyush Kant Rai
Mr. Bhupendra Singh
Chairman of the Program
Dr. Ashok Pandey
Founder President, Biotech Research Society, India Eminent Scientist Center of Innovative & Applied Bioprocessing, SAS Nagar Mohali-160 071, Punjab, India
Course Convener & Coordinator
Dr. Kamlesh Choure
Professor & Head Department of Biotechnology Faculty of Life Science & Technology AKS University, Satna (MP) 485001 India